Fondation VINCI – An interview with a sponsor of the Melting Coop association
Business Developer for Managed Services at Axians Alain Pastor is a sponsor of Melting Coop, an association that works with the VINCI foundation to promote cooperative entrepreneurship for migrants.
When and how did you hear of the association?
I heard of Melting Coop in late 2020 through my friend's niece, who was doing a CSR-related work-study internship there.
I had wanted to take part in social-related charity work for a while and the association's work really interested me. I therefore volunteered to sponsor Melting Coop and helped the association apply for a grant from the VINCI foundation.
Briefly, how would you describe Melting Coop?
Melting Coop is an association that aims to help immigrants develop their own businesses and become sole traders in the artisan‑made textile sector.
It also gives help to people who would like to work in the culinary sector, albeit to a lesser extent.
The association is made up of three permanent members: the chair and her associate are management, and an expert seamstress takes part in coaching and training sessions for the sole traders.
Why did you get involved with the association?
I wanted to use some of my free time to help people with no experience in starting a business and developing sales.
I thought I could use my skills and experience in business development to help these sole traders structure their projects and learn to believe in their expertise and themselves.
What are your responsibilities at Melting Coop?
Ultimately, my role involves meeting the sole traders on a regular basis and guiding them as they set up their projects.
My responsibility is to help these people – giving them advice and helping them overcome the challenge of setting a sales price that reflects their hard work, because there's a real psychological barrier to this after production.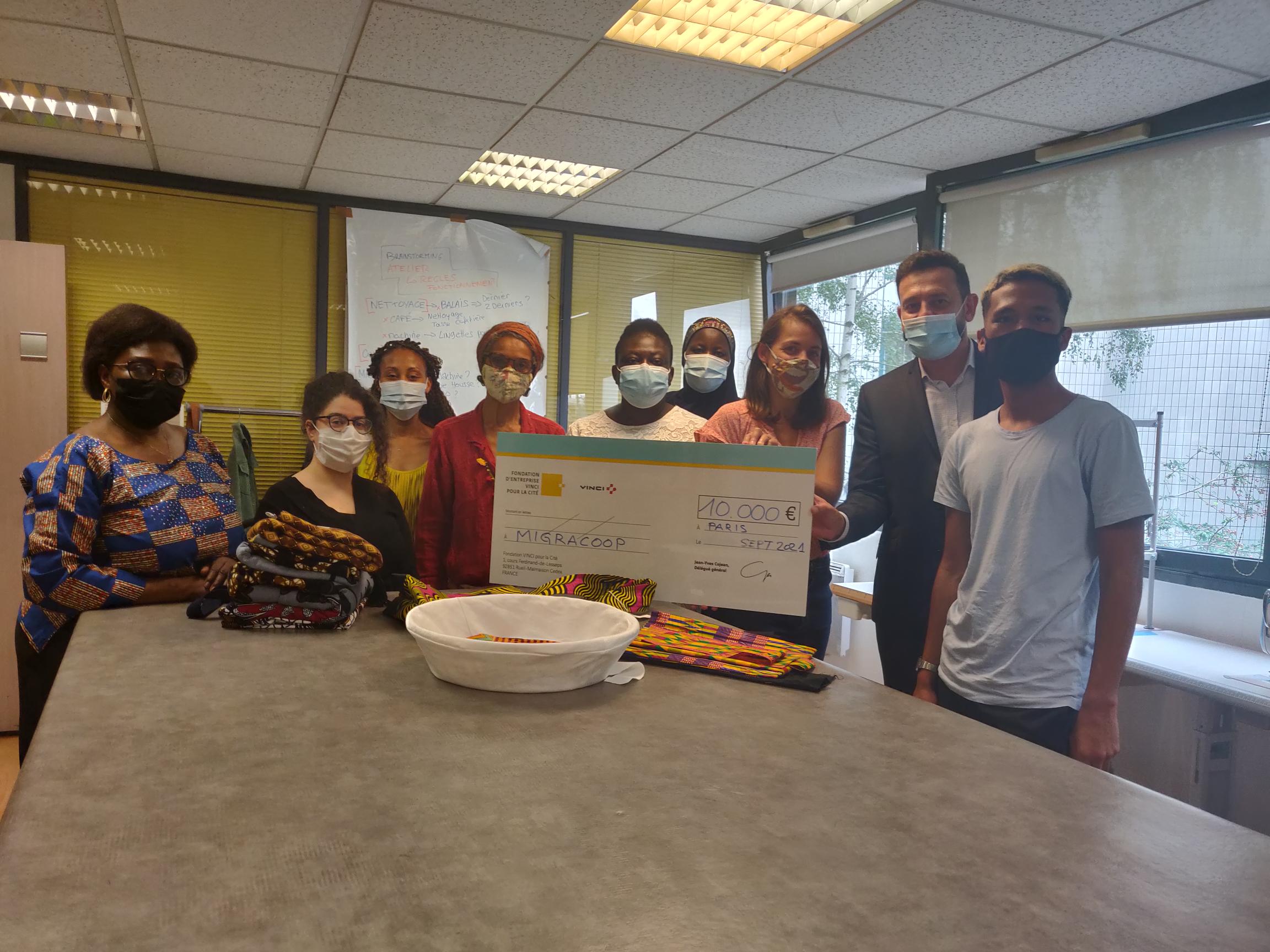 What have you got out of this experience?
Personally, this experience has made me humbler.
I see it as an opportunity to build a connection between the professional world, with all its rules and requirements, and these people's interest in professionalising their work as sole traders. The success of their business is very important, as it provides a significant amount of additional revenue.
It's a wonderful life lesson.
How has the VINCI foundation contributed?
Thanks to the VINCI foundation, the association was able to buy sewing machines and essential materials for the association.
What do you think sponsors get out of this kind of experience?
I think that you get a lot out of sponsoring an association – not just training, but also the satisfaction of doing something different to help people who really need it. If you can make some time in your schedule and want to share your experience, skills and energy, I really encourage you to get involved with an association.