Generating renewable energy and protecting biodiversity
Together with the other partners of the Life4Fish project, Actemium Belgium has developed a comprehensive solution aimed at ensuring a smoother migration process for fish travelling from hydro power stations to the sea.
Hydroelectric power is now as sustainable a source of energy as solar and wind. However, hydro power stations also present challenges, particularly when it comes to the migration of some species of fish. This is the case for the European eel and for young salmon, whose smooth passage to the sea is hindered by the hydroelectric power stations located on the Meuse river in Wallonia, southern Belgium.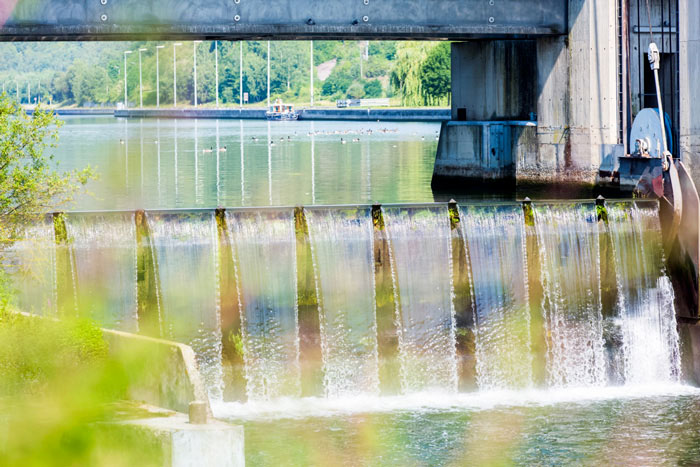 Actemium proposes automated prediction solution
Actemium Belgium, along with the other partners of the Life4Fish project (EDF-Luminus, Profish, and Namur and Liège Universities), has developed a comprehensive solution. It includes a system that manages dam opening slots, the generation of an underwater electric field to guide the fish towards a specially designed passage along the turbines, and a predictive model that forecasts peak fish migration periods.
Based on these predictions, the model automatically manages the times at which the dam and underwater channel are open, allowing fish to pass through safely without having to stop the turbines.
As part of the project, Actemium was specifically responsible for exchanging information with the Walloon authorities and integrating all the data from the Meuse hydroelectric power plants into information systems at Luminus, a gas and electricity supplier in Belgium. In the coming years, the project is set to continue with the installation of a new type of turbine, specially designed to have a minimal impact on marine life.