In search of excellence
Adrian Matthys, aged 22, is an automation engineer at Actemium Switzerland. Having won the bronze medal in the international WorldSkills competition, he is pursuing his career with the full support of his managers and is becoming a coach himself.
Adrian Matthys is a young Swiss engineer aged 22. While working as an automation engineer at Actemium Schweiz AG in Arlesheim, the suburb of Basel where he spends 60% of his time, he is also studying for his Bachelor of Science in Electrical Engineering and Information Technology at FHNW (University of Applied Sciences Northwestern Switzerland).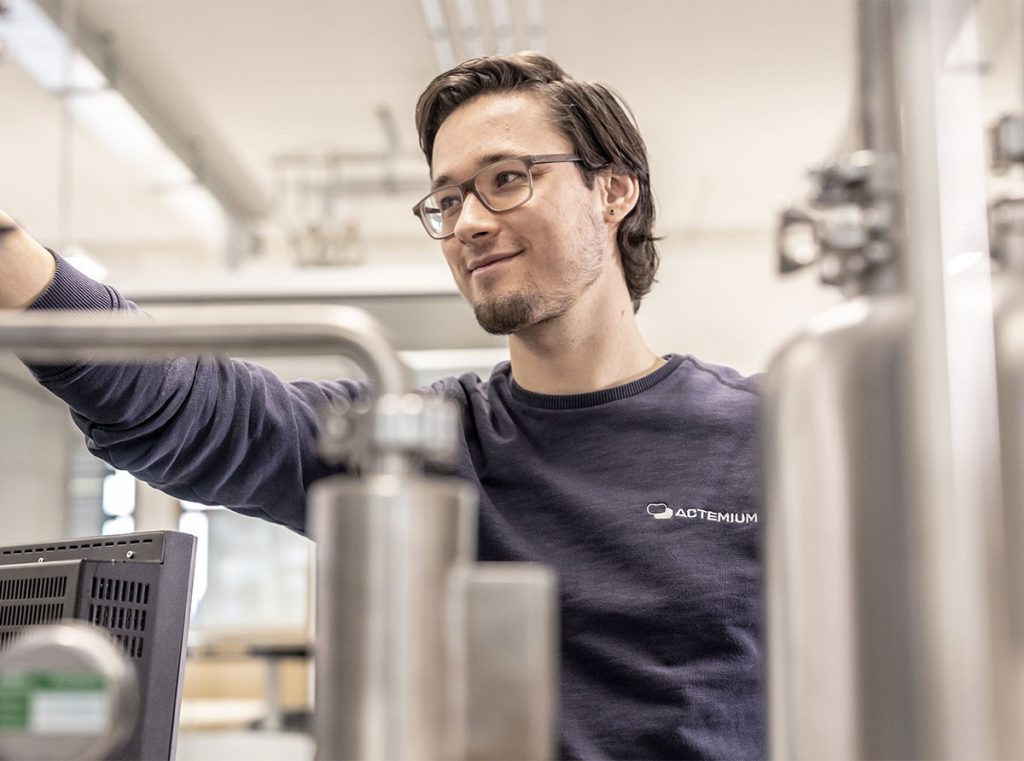 This is the continuation of a remarkable career that already includes a gold medal at SwissSkills 2020, the national competition for apprentices, and the bronze medal in the mechatronics category at WorldSkills in October 2022.
This is a demanding competition that Adrian prepared for methodically. Throughout the preparation phase, he benefited from material and psychological support from Actemium. "I really appreciate the way the managers at VINCI Energies, and at the highest level, take an interest in young people's training", says Adrian Matthys, who sees in that the VINCI Energies values of confidence and responsibility.
Quant à son avenir, le jeune automaticien l'envisagerait bien à l'étranger. As for his future, the young automation engineer sees himself abroad. "VINCI Energies' international network offers a lot of possibilities. I would also like to devote part of my time to teaching. I'm already coaching an Actemium apprentice who is preparing for the WorldSkills Competition in September 2023". The loop is complete.
Watch the video: