"Solidarity boosts our feeling of belonging."
This year, the village of Zwijndrecht (Netherlands) will accept 150 Ukrainian refugees. Pieter Visser, BU Manager at Verkerk, decided to sponsor Diverz, a local charity working to help people displaced by the war.
Pieter was born in Zwijndrecht (Netherlands) and now works as a BU Manager at Verkerk, which has been based in this village for a century. Pieter is very familiar with the charity Diverz, which strives to improve well-being among the local community, and more recently, the 150 Ukrainian refugees who have arrived in the village.
When the VINCI Foundation in the Netherlands announced it had released funds to support projects designed to make life easier for Ukrainian refugees in the country, Pieter didn't hesitate to put forward Diverz and become a sponsor. The Foundation stepped up and provided the charity with laptops so adults and children can stay in touch with their employers or schools back in Ukraine. Table tennis tables and sportswear were also donated by the Foundation to offer the refugees some light-hearted relaxation.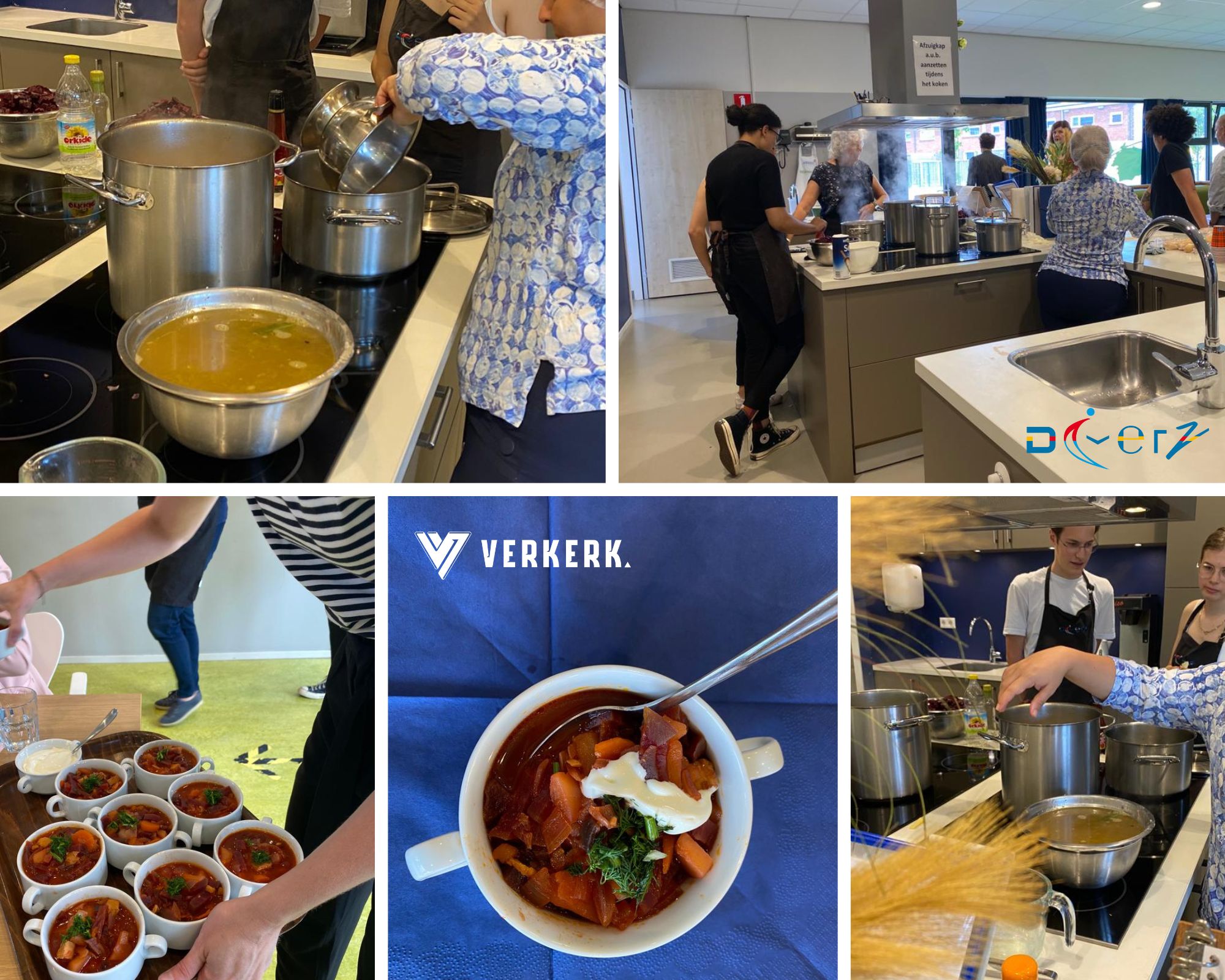 Why did you decide to sponsor Diverz?
Due to the war in Ukraine, a lot of refugees have arrived in the Netherlands. Diverz is one of the organisations involved in their integration and offering them day-to-day activities, including relaxation, cooking and sport. I was born in Zwijndrecht and I know all about what Diverz does. For me, and I think I'm ok to speak on behalf of all my colleagues on this matter, it was really important to do something to make these refugees feel welcome and make their time in Zwijndrecht as pleasant as possible.
What does your role as a sponsor involve?
At Verkerk, we are involved in nature conservation with Verkerk Rotary and we also back other community initiatives in Zwijndrecht. I'm in regular contact with various charity organisations and my company has built a close relationship with Diverz. For example, in July 2022, we were invited to lunch at the charity to taste traditional Ukrainian soup and had a great time!
My role as a BU Manager is to encourage employees to get involved and support these charities. That is how we live and breathe the VINCI Manifesto and champion VINCI Energies' values.
What advice would you give to people thinking about volunteering?
When you offer your time to a charity, you get an awful lot back. Just take a look around you and you'll see you have a lot to give. There's bound to be a good cause that suits you. Thanks to these enriching experiences, we are able to expand our horizons, both in a personal and professional sense.
What made you choose to get behind this charity in particular?
I strongly believe we should all do everything we can to help improve the lives of Ukrainian refugees. At Verkerk, we encourage employees and business units to make a difference by sponsoring community projects and combating social exclusion. Diverz is a fantastic charity doing just that and we are proud to support them.
Solidarity, one of the VINCI Energies values, boosts our feeling of belonging. Together, we can extend the hand of friendship to refugees and help them get through this difficult time.