"Solidarity is vital in society, as much as in companies."
The Fondation VINCI pour la Cité has been supporting La Lumière ABSL, a non-profit that supports blind and partially sighted people in their career choices and transition into the job market, since 2020. We met Aude Detry, an HR Business Partner at VINCI Facilities and this non-profit's sponsor.
Tell us about the organisation you sponsor.
La Lumière is a non-profit that has been around for over 100 years. It's based in Liege, Belgium. It principally provides medical and social support to enable blind and partially sighted people to become self-reliant, find their way into society at large and exercise their citizenship.
It for example has a socio-professional unit that helps beneficiaries look for work. It takes in and works with many people who are referred to it by the more traditional welfare services, which feel unprepared to work with people who have visual impairments.
How did you find it?
Danielle Vanderbrugge, an Assistant Manager at VINCI Energies and a VINCI Fund correspondent, and my manager asked me if I wanted to take this non-profit under my wing to help out on the HR side. I said yes as soon as I heard about the project.
Why did you want to be a sponsor? What prompted you to go for this experience?
Firstly, I see sponsoring as an opportunity to put my skills to work for a good cause. I also felt I could relate to the project that La Lumière was offering – working with blind and partially sighted people on the employment market. So I didn't take long to jump in!
What is your role in it?
When I started out, I had a meeting with the people at La Lumière to discuss how we would be working together. We agreed on specific areas I could help with, for example keeping members up to date on new recruitment methods in businesses or helping candidates find a way back into the job market.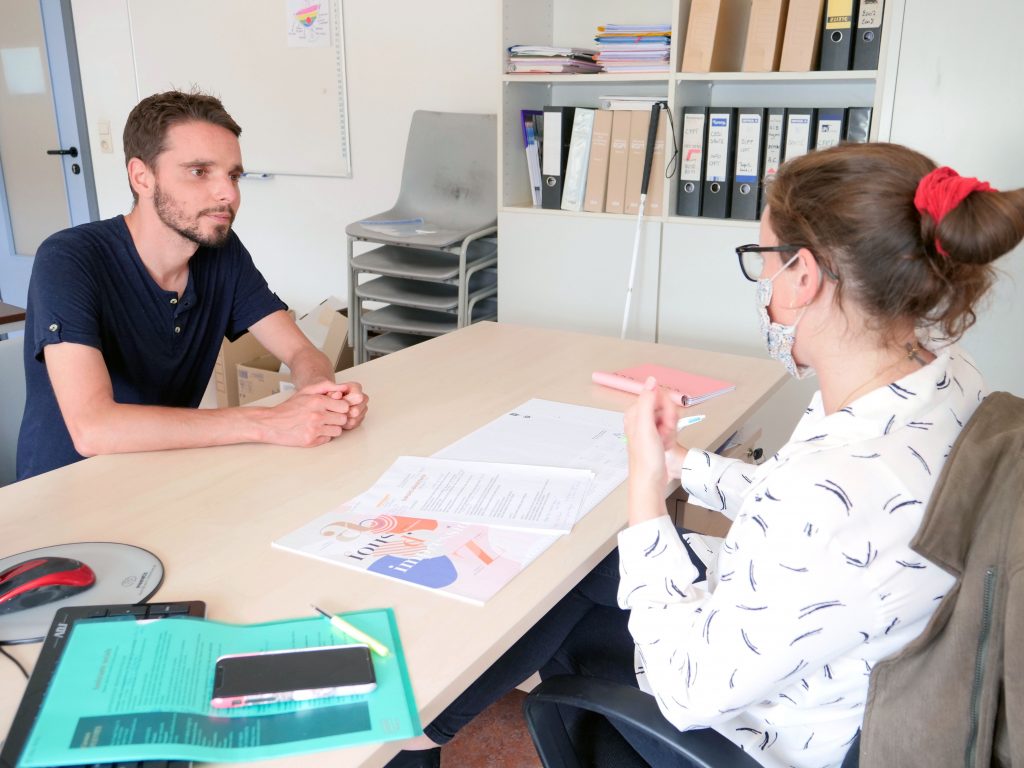 We also prepared a guide to prepare a CV and organised workshops to role-play job interviews then debrief each participant individually. These workshops were as enriching for the candidates as they were for me! We got very good feedback.
I got involved in this project specifically because it has a very real link to my role in HR: I have experience in this field so it's easier for me to help people who are in a weak position on the employment market.
What advice would you give people who want to get involved in sponsoring?
Go for it! It's an extraordinary experience and you can learn so much about so many things. It supercharges sponsors with positive energy! The feeling you're doing something good for society is priceless. And meeting people who are passionate and invested in their projects is very enriching. Sponsors always grow with this kind of experience.