Two young Swiss win award in WorldSkills Competition 2022
Stuttgart trade fair hosted the WorldSkills Competition 2022 Special Edition - the world championship for graduate apprentices - from 4 to 7 October in Germany.
Around 250 participants representing 25 nations pitted themselves against each other at the WorldSkills Competition which rewards the best professionals in the fields of mechatronics, Industry 4.0 and water technology (in particular wastewater).
Adrian Matthys and Dario Flükiger, two young Swiss nationals, won the bronze medal in the mechatronics category despite fierce competition from Asian teams. This was not Adrian Matthys' first podium, as in 2020 he won first place in the Swiss championship for automation engineers.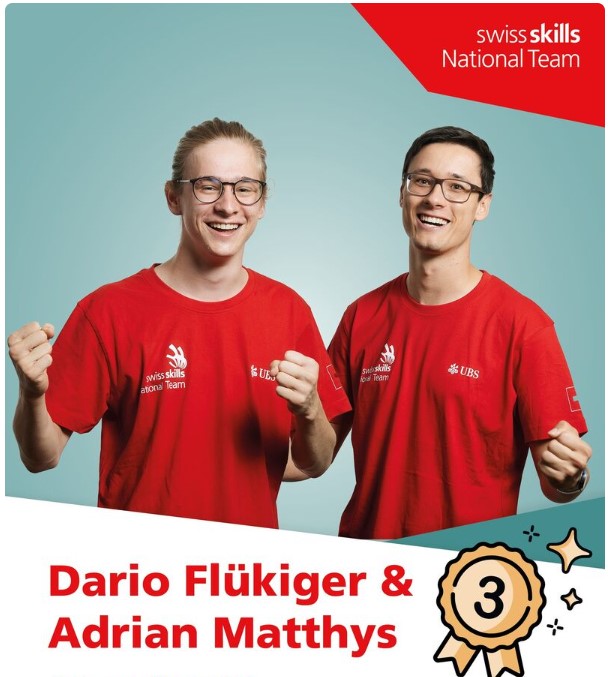 Dario Flükiger is employed by PB Swiss Instruments, while Adrian Matthys joined Actemium Switzerland teams in 2016 as apprentice automation engineer. On Adrian's graduation, the company naturally offered him a position as automation engineer in 2020. This perfectly illustrates our ambition to nurture new talent.
Congratulations to these talented young men who showcased their expertise during the competition.
Find out more about them (video in German):