VINCI Energies Italia acquires CM Engineering Srl 
VINCI Energies Italia acquires 100% of CM Engineering Srl, which thus becomes part of the Building Solutions business line.
VINCI Energies Italia acquires 100% of CM Engineering Srl, which thus becomes part of Building Solutions, the innovative business line of VINCI Energies specialized in technological systems and active across the life cycle of buildings with the aim of improving comfort, efficiency and environmental performance.
This is a significant development for VINCI Energies in Italy which, thanks to a mix of organic growth and acquisitions, exceeded 150 million euros revenues in 2022 with over 500 employees distributed throughout the country. An expansion that has led the company to become an important interlocutor on the issues of the country's energy and digital transition.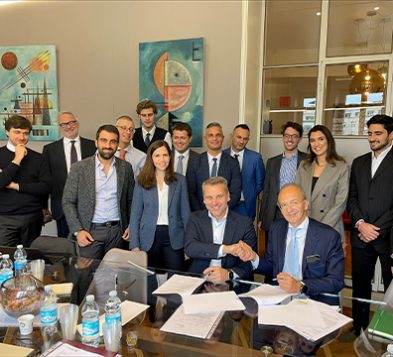 "We are happy and honored by CM Engineering's entry into the VINCI Energies Italia family. The skills of CM Engineering's staff complement the Group's current offering, bringing value to the implementation of projects and the operation of mechanical, electrical and special systems." – these are the words of Thomas Panozzo, Country Managing Director of the VINCI Energies Italia Group.
With 53 employees, a growing turnover about 13 million euros in 2022 and an important development plan for the coming years, CM Engineering aims to play a leading role in plant engineering at a national level.
"I brought CM Engineering into VINCI Energies because, in this great Group, I found the same values that have accompanied my life as an entrepreneur, and I believe this is a great opportunity for the company and for my employees " – said Andrea Cattaneo, CEO of CM Engineering.