VINCI Energies strengthens its high voltage overhead line offerings in the UK & Republic of Ireland with the acquisition of NorPower
VINCI Energies acquires NorPower, one of the leading independent providers of extra high voltage overhead lines in the UK. The company, based in Muir of Ord in the Scottish Highlands, enhances the services offered by VINCI Energies in the UK & Republic of Ireland whilst continuing to demonstrate its commitment to help its customers achieve the energy transition and the upgrade of their networks.
Established in 2003, NorPower specialises in woodpole and steel overhead lines construction, installation, reconfiguration and refurbishment across all terrains throughout the UK, often within tight timescales and in remote or restricted access areas.
NorPower represents the Group's second acquisition in Scotland in the past two years, as well as the opening of new Design offices in Glasgow which further demonstrate VINCI Energies' commitment to its colleagues and customers in the region.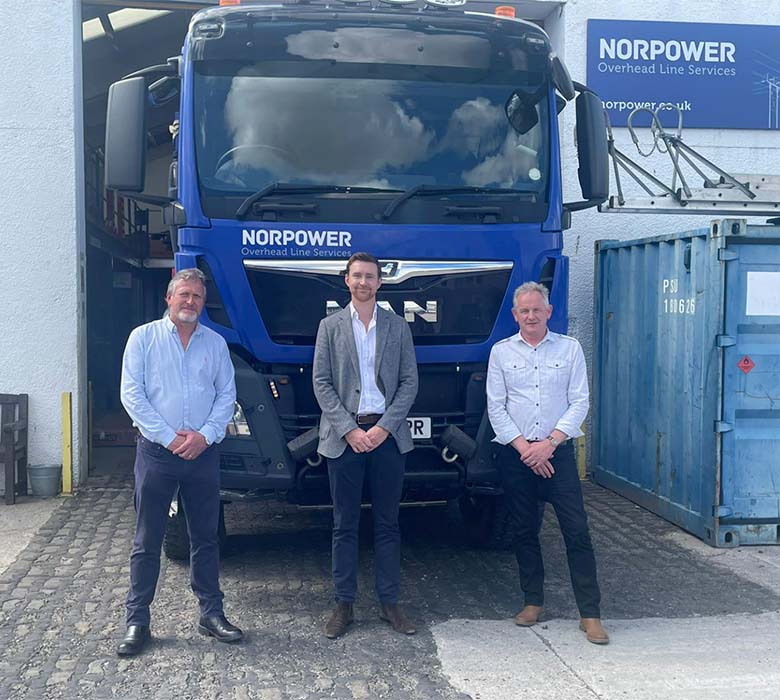 Scott VAN DER VORD, Chief Executive Officer, VINCI Energies UK & ROI, said: "We are delighted to welcome NorPower into the VINCI Energies Group and specifically to our network of decentralised businesses in the UK and Ireland. NorPower will be a great addition to our Group enabling us to further enhance our offerings and experience in the HV Overhead Line segment. We now look forward to welcoming over 30 new colleagues who join the Group and the opportunity to work with Alistair and Neil in the future to build on the success they have built up with their staff over the past 20 years across the UK."
Alistair MACLEOD & Neil LAMONT, NorPower Directors commented: "We are pleased to begin NorPower's next chapter as part of VINCI Energies UK & ROI. Whilst we thank our clients and suppliers for their business and support to date, we know we can use the strength of the VINCI Energies network of Business Units in the UK and around the world to better serve our customers during the current period of unprecedented investment in energy infrastructure and beyond.  The Group's business model will give us the double benefit of driving NorPower's growth whilst looking after and providing new opportunities for our loyal and skilled workforce who have always been our key priority and whom we sincerely thank."