Enapter and VINCI Energies Deutschland (VED) sign a cooperation agreement
Enapter GmbH, a fully owned subsidiary of Enapter AG (listed on the stock exchange under ISIN DE000A255G02), has signed a cooperation agreement with systems integrator VINCI Energies Deutschland Industry and Infrastructure GmbH.
This division of VINCI Energies plans to deploy and market large AEM Multicore installations (AEM: anion exchange membrane) for hydrogen production. The cooperation agreement will run for at least five years. As of today's date, no exclusivity or purchase guarantee has been agreed.
The common goal of this cooperation is to build hydrogen production installations responding to industry performance and cost requirements. Under the agreement, Enapter will provide AEM Multicore electrolysers allowing production of around 450 kg of green hydrogen/day. VED plans to integrate these electrolysers in green hydrogen production installations for its customers, together with the necessary infrastructure and ancillary installations, and may also operate them. Two VINCI Energies brands – Actemium, which provides turnkey process solutions for industry, and Omexom, specialist in energy infrastructure – will be handling direct deployment on customer sites. In addition, there are plans to use AEM Multicore technology within the VINCI group. Before deciding to undertake this cooperation, Enapter and VINCI Energies met up through Startup Connect, a VINCI Energies programme that connects innovative companies and experts from the Group's different business units with the aim of encouraging them to build sustainable commercial relations.
"We are very happy to be working with VED, a partner with such acknowledged expertise in building installations for industry and energy infrastructure. We will be working together to drive the energy transition forward on an industrial scale. With AEM Multicore, we have the perfect product to satisfy customers' specific green hydrogen production requirements. VED's customers will surely appreciate this flexibility," said Sebastian-Justus Schmidt, founder and Chairman of Enapter.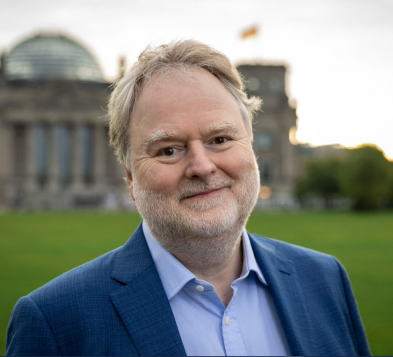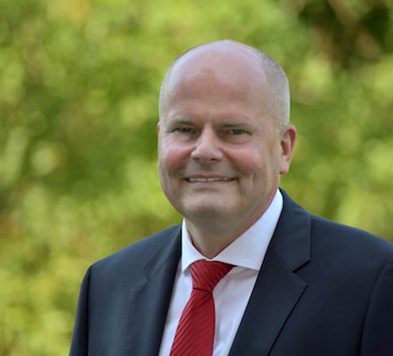 "We see very high potential in production and use of green hydrogen. Enapter is for us the ideal partner to support our growth strategy in the hydrogen sector. We were convinced by its modular structure, great flexibility and high degree of standardisation. We will now be able to offer an optimal response to our customers' different requirement profiles and to the very dynamic growth market of sustainable hydrogen-linked solutions," said Frank Westphal, CEO of VINCI Energies Deutschland Industry & Infrastructure GmbH, about the upcoming cooperation with Enapter.
AEM Multicore
The AEM Multicore electrolyser is a lower-cost alternative to traditional megawatt-class models. To do this, Enapter combines 420 cores to form a system that can produce green hydrogen to megawatt scale. Its goal is simple: to rapidly reduce costs thanks to the great number of small units that can be stacked to form a large green hydrogen production installation. AEM has a cost advantage that can make it the most economical electrolysis technology.
See the press release