Innovation
Against a backdrop of global warming, urbanisation and new forms of mobility, VINCI Energies uses an ecosystem innovation model to anticipate its clients' energy transition and digital transformation needs.
Our key Figures
start ups supported by the Inerbiz investment fund

innovative projects guided by the Energize programme

start-ups identified every year to enrich our services
Innovating in the field with our stakeholders
VINCI Energies teams, in constant touch with and attentive to their clients, deliver cutting-edge advice and roll out new technology. In each of their geographical areas, they work with the full range of their stakeholders – clients, startups, suppliers, universities, and public and private sector partners – to identify the trends that will impact their activities and design innovative, sustainable solutions.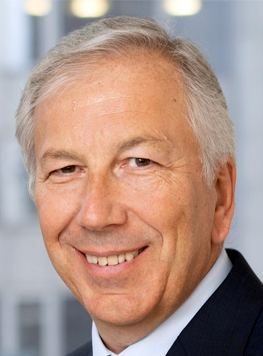 Our unique vision of innovation is built on an open and pragmatic approach. We are at the heart of an intelligent, structured, shifting landscape embedded with tools and services that stimulate, support and step up innovation – from conceptualisation to financing to manufacturing.



Building on the strength of our network to step up innovation
Our Innovation and Development Department and the innovation departments of four of our brands (Actemium, Axians, Omexom and VINCI Facilities) help our 1,800 business units share their experience throughout VINCI Energies.
To accelerate the implementation of innovations, business units also benefit from three tools that are unique to VINCI Energies:
Startup Connect aims to enrich our offers and anticipate our customers' needs through new technological building blocks. This programme identifies solutions or startups (more than 2,000 startups are sourced each year), and connects them with our business units. Our experts then decide on the type of collaboration to be carried out: setting up a commercial partnership or investing in the startup through our investment fund Inerbiz. Green Me, Fun BIM, Bob Dépannage, Citeazy, Pysae, Wind My Roof, Augmenzys, Acklio and Hal 24 K are all currently part of the fund's portfolio.
Energize accelerates innovative projects led by our employees to transform ideas into projects and projects into offers. Employees and their business unit benefit from methodological support, follow-up and even additional financing to deploy their innovation more quickly. For example, Energize supports Frédéric Thouot for Wave, Alia Kaddari for Smart Building Maroc, or Jan Hellgren for Microservicebus.
Stimulate to inspire, share and spread information throughout our innovative ecosystems
The Factory Connect network
To develop the services of the future and step up the pace of innovation to benefit its clients, VINCI Energies has set up a network of factories that embody its approach to innovation. They are versatile, open and collaborative structures designed to boost creativity and innovation with startups, partners and clients locally.
They can be found in France with La Factory in Paris, Germany with the Digitalschmiede in Frankfurt, Brazil with l'Atelier in Belo Horizonte, and Sweden with The Hive close to Stockholm.
VINCI
Leonard
Leonard
A monitoring and forward-thinking organisation; an incubator and accelerator of new products and services imagined by intrapreneurs from the VINCI Group and startups; a centre of innovation in the heart of Paris, accessible to all employees – Leonard is all this and more. It's both a new approach and a new physical space that have opened up to a world undergoing constant change, so that we can start picturing the future of VINCI's business lines now.
Our employees and our companies work in close collaboration with the different Leonard programmes.
More information
Innovating through our achievements